Self SEO offers a unique software solution to help empower business owners and improve search engine optimization without the need for outsourced agencies.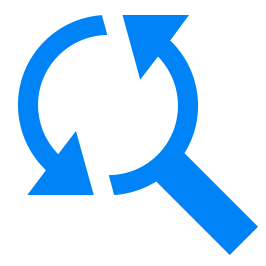 April 1, 2020 / / —
In modern times, the majority of small businesses will hire SEO agencies to help with digital marketing. It's seen as the norm to spend thousands of dollars on an agency that will supposedly help an organization reach the top search ranking spots. However, this can often be a waste of an investment as many SEO agencies don't reach the required targets or provide sustainable results. Instead, Self SEO offers an alternative to this common process. Rather than hiring an agency, companies can take control of their SEO with state-of-the-art DIY SEO software.
Do-It-Yourself
Self SEO is a simple piece of software for small businesses to take full advantage of. It's presented as a tool that provides business owners with all the knowledge and research required to run a search engine optimization campaign. There are no agencies involved, no complex terminology; it's very much a do-it-yourself tool that anyone can download and implement right away.
Powered By AI
The secret behind Self SEO is an impressive AI platform that offers a customizable approach for different businesses. While the central aim of search engine optimization is usually the same for most companies, there are plenty of different things to consider from one organization to another. What works for one business may not work for others.
Consequently, Self SEO uses AI to analyze business websites and produces a tactical roadmap of things to do. This roadmap is incredibly straightforward and easy for anyone to follow. Users don't need to be SEO experts to understand what needs to be done and when. By following the guide, business executives and owners can see what has to be added or taken away from their site and why this is necessary. That's the key with this software tool - it doesn't just provide a DIY SEO solution, it empowers businesses to learn more about SEO, leading to long-term results.
An All-In-One Solution
As well as offering simple guides and customized DIY pathways, Self SEO also covers multiple areas of a search engine optimization campaign. This includes analytics for keyword rankings and traffic sources, backlink identification, and the monitoring of the overall campaign. SEO audits are also included, and this is all available via the same dashboard that's easily accessible through the cloud.
About Self SEO
Self SEO isn't a marketing agency that will take full control of an SEO campaign. Instead, it's the halfway point between an SEO tool and a full-service agency. It's a cost-effective solution to help small businesses experience organic search engine growth while at the same time learning more about SEO. As a cloud-based platform, it works with all different CMS and websites, making it easy for any company to take full advantage of.
More information on Self SEO can be found on the website here: https://selfseo.co. Any press inquiries or questions can be forwarded to Sebastian at info@selfseo.co, or via telephone at 8182968061. Postal enquiries should be sent to 350 N Glendale Ave B102 Glendale CA 91206.
Contact Info:
Name: Sebastian
Email: Send Email
Organization: Self SEO
Address: 350 N Glendale Ave B102 Glendale CA 91206
Phone: 8182968061
Website: https://selfseo.co
Source:
Release ID: 88951715