Surviveware s Medical Trauma Shears Gain the Admiration of Amazon Client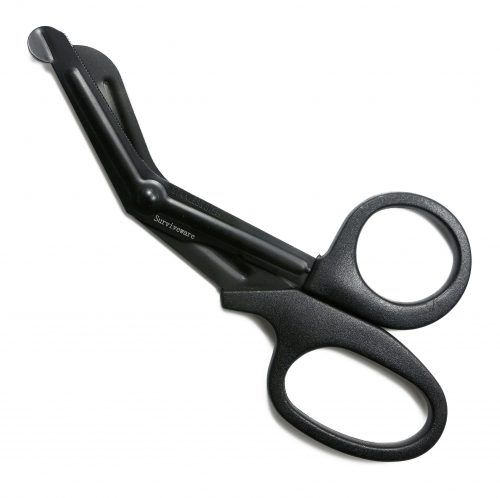 Woodbridge, United States - March 4, 2019 /MarketersMedia/ —
Shears are an oft-overlooked provision in a first aid kit. People often forego buying durable scissors and instead use scissors meant for arts and crafts or the kitchen. However, it is essential to know that in the most common operations or response situations, it is a must that first responders utilize a proper pair of trauma shears.
Medical-grade shears are more than just for cutting gauze and bandages from their roll; they re also used for removing obstructive or restrictive items, such as seatbelts or clothing. When on a camping trip or expedition, shears are handy in a situation where time is of the essence. They can be used to cut ropes, tarp, fishing line, and even canvas, with precision, and are lightweight so that they don t weigh down a rucksack.
Surviveware s Trauma Shears cut through clothing and other durable fabrics and materials while providing comfort and convenience to users. Surviveware s medical-grade shears have a lightweight, ergonomically-designed body, with ]a large finger loop and thumbhole that comfortably fit average-sized hands. This design allows users to have a comfortable experience even after prolonged use.
One distinct feature of trauma shears is its blunted tips, to prevent first responders or medical professional from accidentally impaling or cutting their patient or themselves, as can easily happen with pointed shears. This is of great relief to parents, daycare providers, and school nurses, who take particular care when treating their young patients. Regular scissors stored inside first aid kits or packs may puncture or ruin other items, or the pack itself. Having blunted tips keeps the shears from injuring users and patients, and ruining other provisions stored inside their first aid pack.
The edges are still razor-sharp and resilient to heavy-duty use. Surviveware s medical-grade scissors can cut through heavy fabric and material with ease, thanks to the bonded stainless steel blades. As the shears are coated with black fluoride, adhesives and other sticky residues won t easily affix to the edges. The coating also prevents the shears from dulling easily, a concern for parents who often pull out their first aid kits to attend to their rambunctious children.
Surviveware has continuously impressed their customers with high-quality products and services. Dominic, an Amazon customer and a father, shared his surprise upon receiving these trauma shears: I got these shears and to my surprise, they were very high grade and super sharp. They worked very well with cutting bandages for my daughter. She loves to run and jump and always gets scrapes and cuts. I used the scissors to cut gauze and band-aids. They worked amazingly! Definitely glad I bought them! Such a great price too! I will be using these for years to come and will recommend them to all friends and family.
Reap the benefits of having sharp and durable shears in your first aid kit by purchasing Surviveware s Trauma Shears. Grab your pair today by ordering here.
Contact Info:
Name: Amanda Condry
Organization: Surviveware
Phone: 703-910-5188
Website: https://surviveware.com
Source URL: https://marketersmedia.com/surviveware-trauma-shears-receive-stamp-of-approval-from-parent/486923
Source: MarketersMedia
Release ID: 486923